Discover our EGI2023 Tuesday Programme!
On this day, we focus on EGI-ACE - the EGI Flagship project that's coming to an end soon.
In the morning, our director Tiziana Ferrari is kicking off the conference with the plenary session: From Millions to Billions: 20 years of excellence in scientific computing in Europe - with guests such as Norbert Meyer (Poznan Supercomputing and Networking Center); Marek Magryś (Academic Computer Centre CYFRONET AGH), Luciano Gaido (INFN), Volker Guelzow (DESY, EGI Council Chair), Gergely Sipos (EGI) and Alexandre Bonvin, we will celebrate EGI's 20th Birthday and discuss the state of play of scientific computing in Europe and internationally, as well as its future opportunities and challenges.
Throughout the day, the following sessions will address different aspects of the work developed in EGI-ACE, specifically:
Challenges and solutions for computing in EOSC, where the current state of computing in EGI and EOSC will be presented and complemented with a discussion of the challenges and possible solutions from both user and technological perspectives. Highlights on the EGI Federated Cloud will be given.
Computing in EOSC: success stories from users and providers, which will feature real stories from users and service providers of computational tools and services that will help illustrate how scientific computing has enabled breakthroughs in their respective domains, facilitated collaborations across borders and disciplines, and empowered researchers to address some of the most pressing challenges facing society today.
Computing in EOSC: evolving the role of the EGI Federation, which will feature a panel discussion on the future of computing in EOSC and the evolving role of the EGI Federation.
We'll end the day with an opening reception, also marking the opening of our exhibition area - meet the people behind the technolgy, ask your questions and find out how they can be of service to you!
Discover the full agenda here: https://lnkd.in/etUBKiD3
(If you register this week, you can still make use of our Early Bird rate!)
(note: timings and schedule are for promotional purposes and can still change slightly)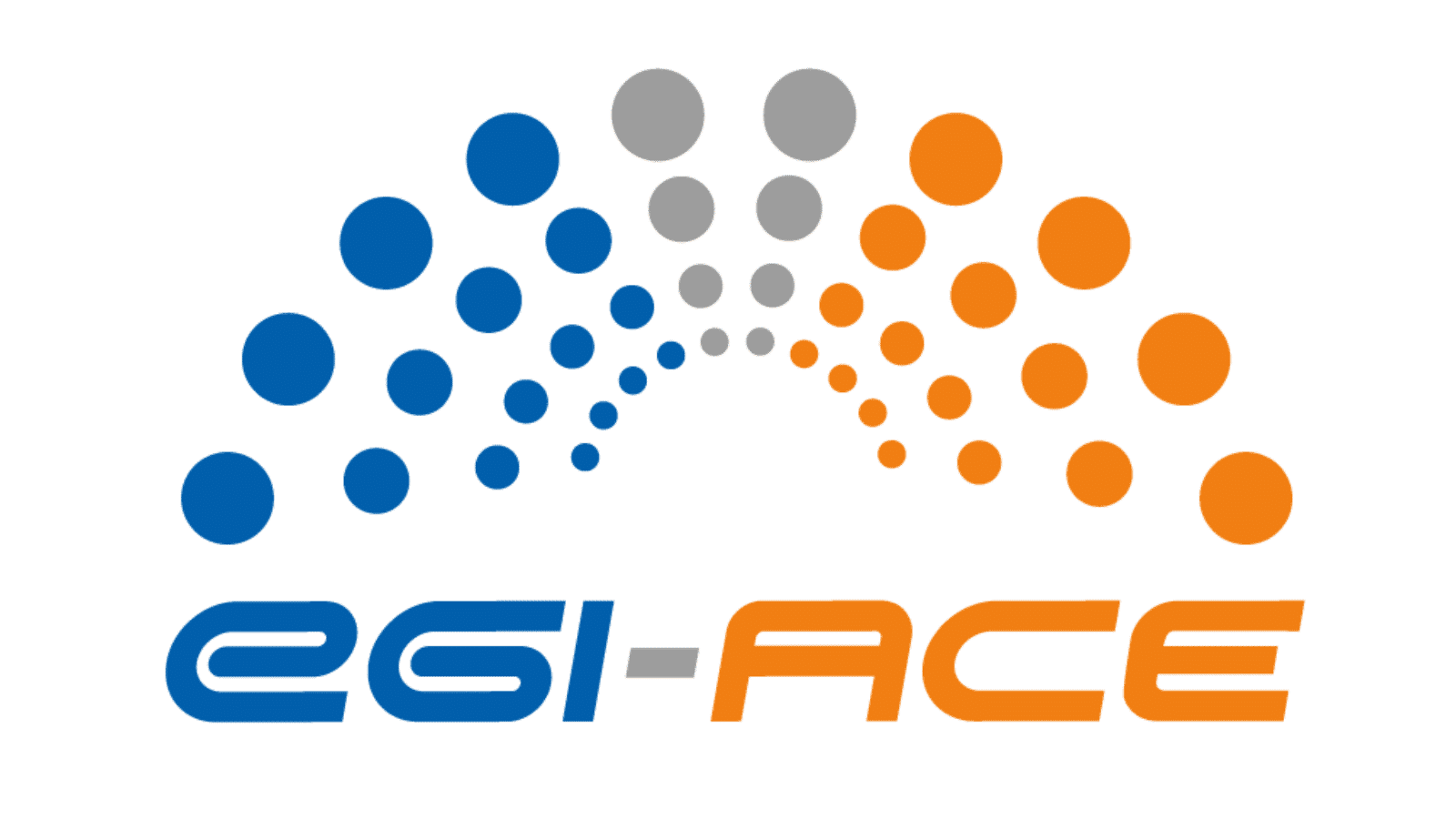 EGI-ACE
EGI-ACE is a 30-month project with a mission to empower researchers from all disciplines to...