GÉANT Innovation Programme: Call for Proposals now open!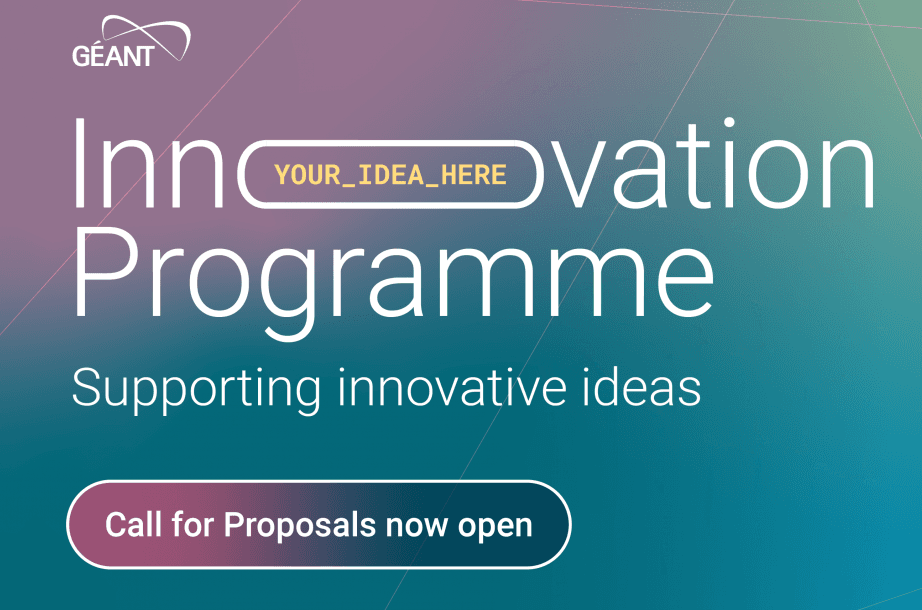 GÉANT kicked-off its Innovation Programme on the 23rd of February and is has now launched the call for propsals. The first deadline for submission is scheduled for 30 April 2021.
<strong>The GÉANT Innovation Programme in a nutshell</strong>
The GÉANT Innovation Programme will support innovative ideas, demonstrating societal, scientific, economic impact, for research project funding of up to EUR30k on areas such as networking, cloud, security, trust & identity and education. Proposals will be evaluated on a monthly basis, while the call will remain open until the complete allocation of funding.
For more information, visit the dedicated programme webpage.