StairwAI 1st Open Call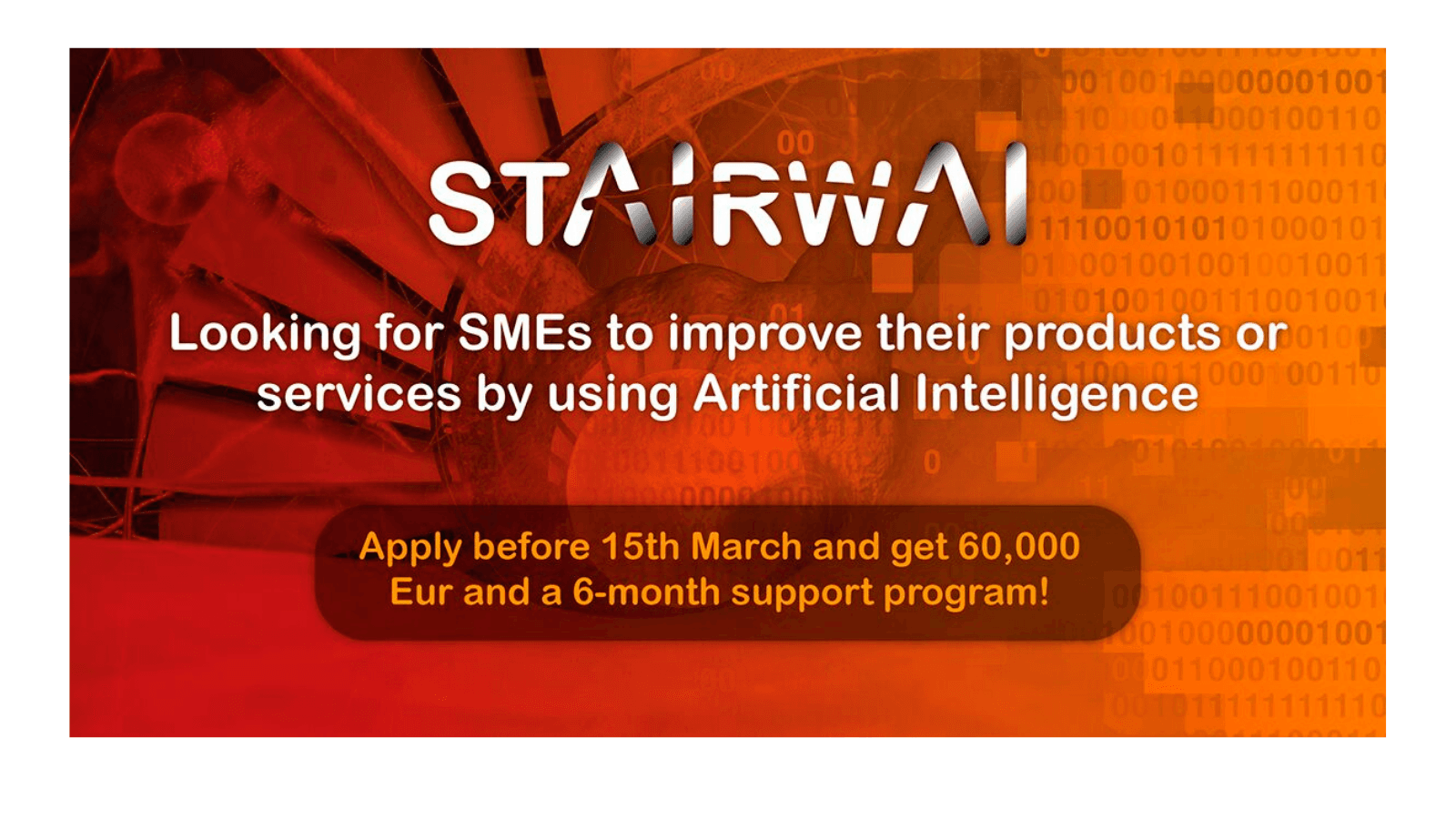 Looking for Low-Tech SMEs to improve their products, services, or value chains with AI!
RECEIVE UP TO 60.000 EUROS
Apply before 15th March 2022 at 13:00 CET (Brussels Time)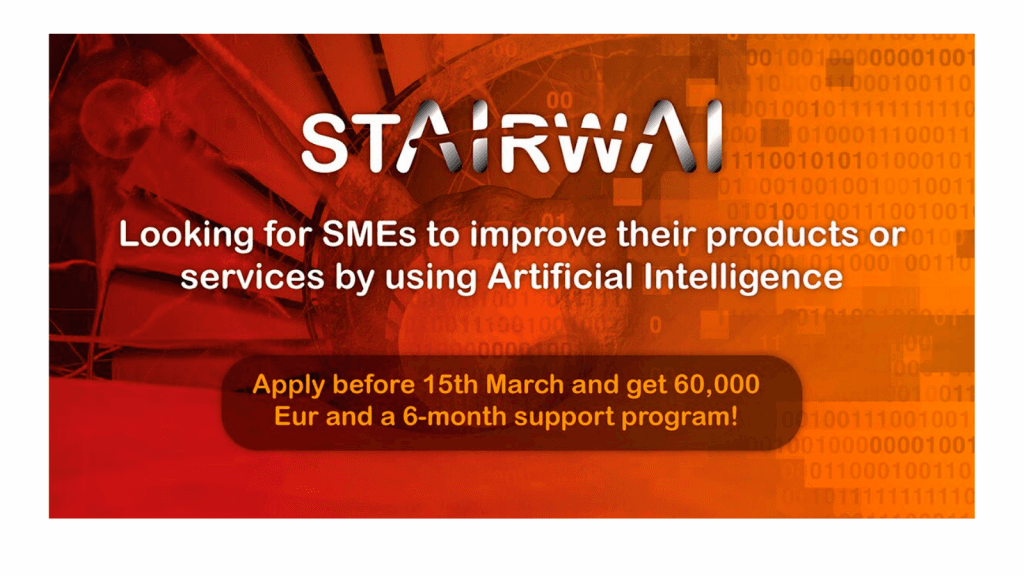 StairwAI, is a European Union-funded project which aims to facilitate the engagement of low-tech companies in the AI4EU platform (a one-stop-shop for anyone looking for Artificial Intelligence (AI) knowledge, technology, tools, services, and experts) and the implementation of AI.
The project has now launched its first open call or funding opportunity for low-tech small and medium-sized companies (SMEs) that do not have immediate access or knowledge on AI techniques to improve their products, services, or value chains with the support of AI Experts and High Computing Cloud Providers.
Selected companies will make part of a 6-month program and will receive 60.000 Euros.
EGI Foundation is a partner in the StairWAI project, leading technical requirements, service layer design and integration with the platform definition and description. Additionally, EGI Foundation participates to build the Vertical Matchmaking and hardware marketplace and to Open Call Management. More about the projects EGI Foundation is involved in can be found on our project page.