Talk with the Expert – Open Infrastructure, Sebastian Luna-Valero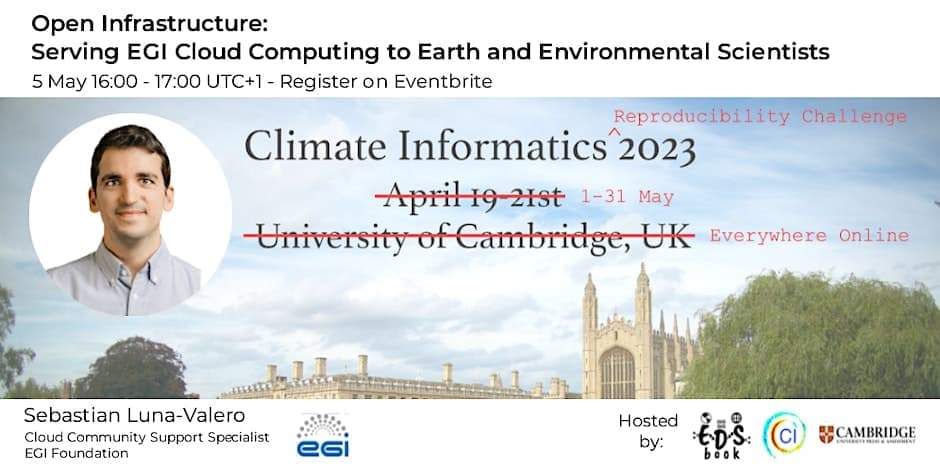 Talk with the Expert features advances in open and reproducible research as part of the CIimate Informatics 2023 Reproducibility Challenge.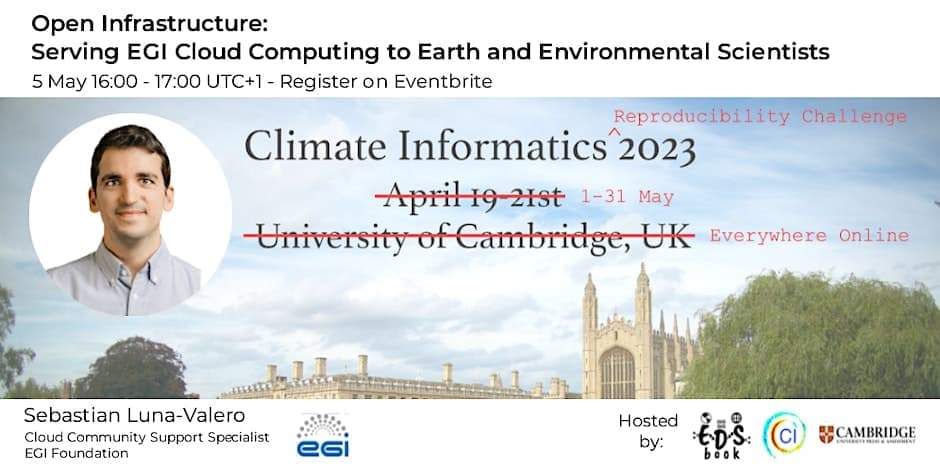 On 5 May, 16:00-17:00 London time (UTC+1) (in your timezone) EDS Book is hosting Sebastian Luna-Valero from the EGI Foundation, who will be giving a high level talk of Open Infrastructure at EGI Foundation, with a special focus on the ready-to-use cloud EGI JupyterHub deployments for the CIimate Informatics 2023 Reproducibility Challenge.
The format of the talk is:
5 min - Intro
10 min - Presentation
20 min - Demo
20 min - Q&A (not recorded)
5 min - AOB (not recorded)
We will facilitate open discussions in the Q&A with attendees to learn about their perspectives on the topic via a shared document (links shared upon registration).
This event is being co-hosted by EDS book - a computational notebook community for Open Environmental Science, Climate Informatics - an open community interested in research combining climate science with approaches from statistics, machine learning and data mining and Environmental Data Science Journal - part of Cambridge University Press and Assessment designed to highlight the potential of artificial intelligence and data science to enhance our understanding of the environment, and to address climate change.