We proudly present you our Annual Report 2021. The EGI Annual Report 2021 provides an extensive overview of the results that have  been achieved through our collaborative efforts in 2021.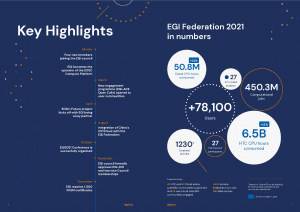 Discover the highlights of 2021, our projects and activities; our strategic goals, the EGI team, and, of course, our plans for the future.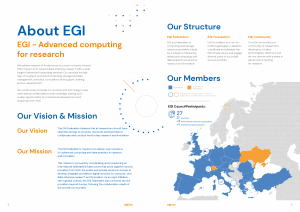 6 months in, 2022 turns out to be every bit as interesting and busy as 2021, with new projects launching, new members joining and the further expansion of our service offering.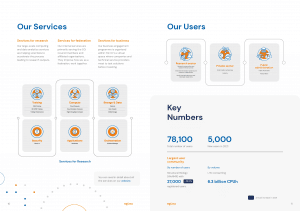 And, don't forget, we will finally get to meet each other in real life again, at EGI2022! See you in Prague!